Organic Apple Cider Vinegar- An Excellent Ingredient to Boost Your Health
Published on October 14 2020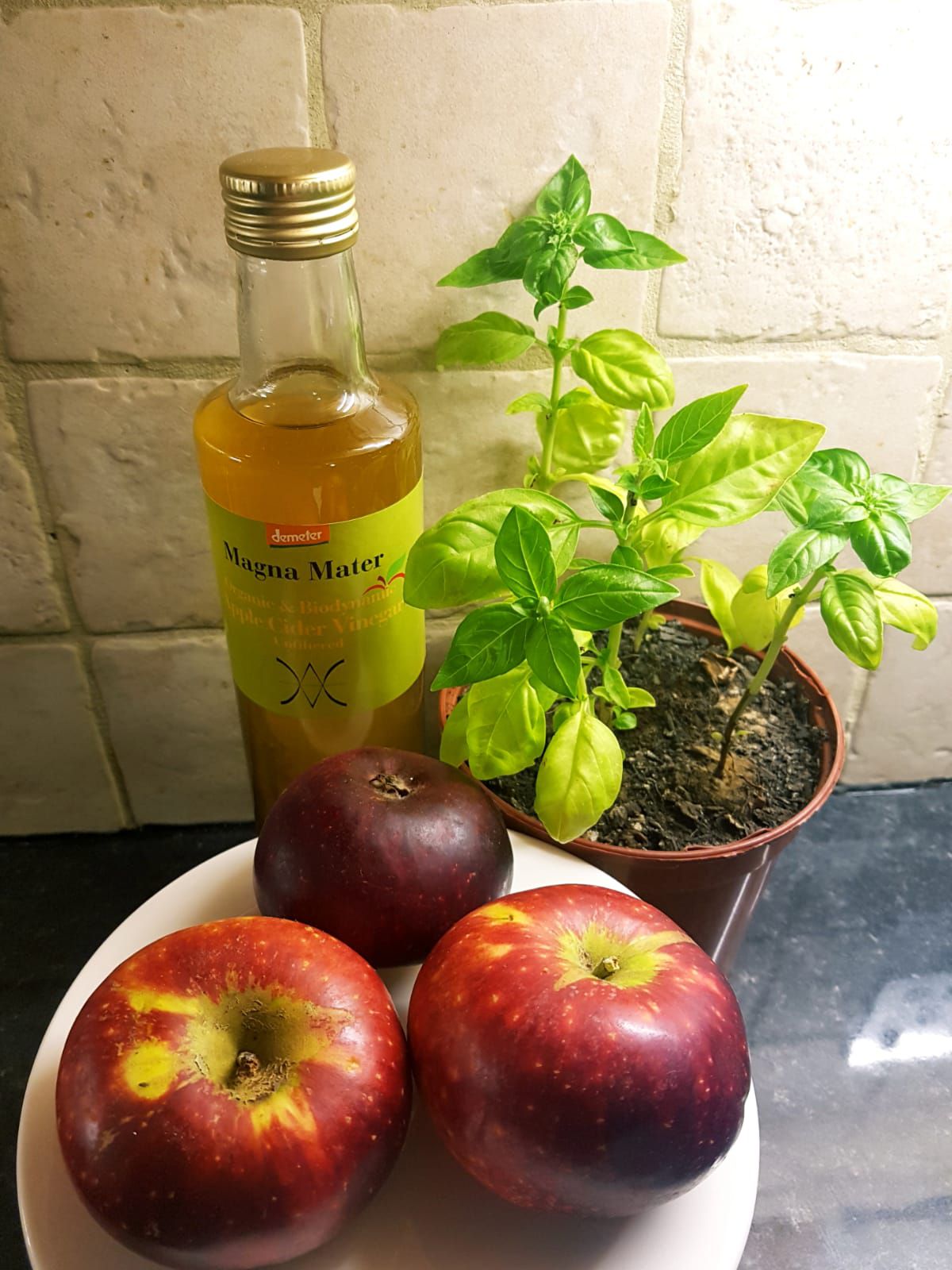 We leave no stone unturned to enjoy good physical and mental health. We invest quality time in reading magazines, newspapers and articles on Google to maintain a healthy and balanced diet. In today's article, we will talk over organic apple cider vinegar, a very popular condiment all over the world. You can use apple cider vinegar for cooking, dressing salads or even drinking diluted. A few drops of apple cider vinegar come with a lot of beneficial factors.
Some amazing benefits of apple cider vinegar
Apple cider vinegar has been used for centuries as a natural remedy for health problems. It is prepared by fermenting crushed apples with sugar and then turning the alcohol produced through the fermentation into acetic acid by adding bacteria. Acetic acid is the most essential ingredient in vinegar and it's contained, together with other healthy bacteria and health-boosting proteins, in the 'mother' a murky substance that forms during the fermentation process.
It may improve our digestion
Apple cider vinegar may help in the betterment of the digestion process. Unfiltered apple cider vinegar also contains gut-friendly bacteria which helps our digestive system function well.

It may help control blood sugar
One of the most considerable benefits of apple cider vinegar is that it may help in controlling type 2 diabetes. According to a small study, it may improve insulin sensitivity by 19–34% during a meal containing a great amount of carbohydrate and considerably lower blood sugar and thus insulin response.

It may help in losing body weight
Some studies have shown that apple cider vinegar will make you feel full for many hours. This will lead you to take in fewer calories and reduce body weight fast.
It helps maintain hair, skin and nails healthy
Apple cider vinegar can be used:
As a natural hair conditioner, making it shiny and soft.
As a skin toner, helping keep it smooth and soft.
To strengthen your nails and give them an antibacterial treatment.
Here, one thing is to be said that if you opt for organic apple cider vinegar, it will be the best choice as there is less use of pesticides, with long term benefits for your health, the worker's wellbeing and the environment.
Get you organic apple cider vinegar here!
Visit Olivocracy for top-quality organic apple cider vinegar, also biodynamic and made with Italian apples produced in Trentino. If you want more information about why our organic apple cider vinegar is one the best in class, contact us to discuss any queries via email, phone or social media.